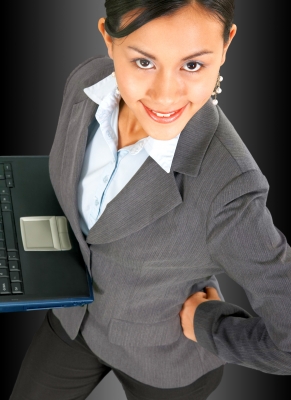 The résumé that landed you a job five or ten years ago may no longer be as effective as it once was, especially if it was the "one size fits all" type. In order to conduct a successful job search, it's essential that you custom fit your document to the targeted position and its challenges. It's not enough to copy sentences out of resume books. Every good resume begins with a strategy based on the applicant's skills, experience, education, and industry.
Accomplishments sell
The résumé from 10 years ago listed job titles and boring descriptions. Today's job search documents get to the point and highlight accomplishments: how you helped your former company make money, cut costs, expand territories, lower risk, or generate referrals. In other words, what did you do to make a difference?
In the insurance industry, here is a short list questions to ask yourself before writing your resume.
Underwriters
1. How many insurance policies do you underwrite in an average week? What is the average company-wide? If you write more than the norm, how do you accomplish this?
2. What underwriting process/functions do you perform?
3. How do you identify and calculate the risk of loss and write policies that cover these risks?
4. What criteria do you use to determine if a risk is acceptable and whether to issue the policy?
5. What methods do you use to establish appropriate premium rates and adjust the premium in accordance with the associated risk?
6. If you underwrite corporate group policies, how do you analyze the overall group composition to determine if the total risk is not excessive? How successful are you?
7. Explain a difficult underwriting challenge and how you went about it to come up with a sound decision.
1. What types of insurance policies do you sell? What other comprehensive financial planning services do you offer?
2. What does your book of business consist of? (# of clients, account premium amounts, average policy amount.)
3. What were your total policy amounts you wrote over the past 5 years? Did these amounts meet or exceed goals? By what percentage?
4. How many applications do you write and process weekly? What is the average company-wide?
5. What methods do you use to service the insurance coverage needs of each client and cross-sell additional protection?
6. How do you prospect for new business and generate leads?
7. If you broker insurance, what carriers do you work with and how do you match the best company to your client's needs?
8. What is your client retention rate? What is the standard rate for the firm?
9. How much have you increased annual insurance sales for your firm (in $ or %)?
10. Have you increased the average dollar transaction amount per client? If yes, from $______ to $______.
11. Are you effective in turning client cancellations into renewals? What percentage of clients are you able to turn around?
12.Have you ever been ranked as the top producing sales person in your firm or ranked in the top ten?
Insurance Claims:
1. What type of specialized technical expertise do you use in examining claims?
2. What skills do you use to identify controversial claims?
3. What do you do when you suspect foul play?
4. How do you ensure liability accuracy, that all procedures are followed, and there is no negative impact on reserves?
5. What type of critical information do you capture?
6. Do you negotiate settlements?
7. How much have you saved your company by negotiating smaller settlements?
8. How many claims per week do you process and finalize? What is the average in your firm or unit?
9. Have you ever been recognized for the highest productivity rate in your unit? What were the numbers?
10. What methods do you use to identify third-party liability and seek recovery from third-party carriers?
Insurance Investigations
1. What methods do you use to investigate claims and calculate damage estimates to determine if fraud exists?
2. How do you handle hostile witnesses when conducting interrogations?
3. What type of information do you uncover in your investigations?
4. How do you proceed when you realize the outcome is insurance fraud?
5. What is the largest amount of fraud you uncovered? What was the end result?
6. What else do you do to prepare cases for litigation?
7. What type of insurance fraud cases have you testified in court as an expert witness?
Computer literacy is essential!
The resume from a decade ago didn't include computer skills, but since they are necessary in any industry, these skills need to be on your resume. Instead of "Microsoft Office" put down the individual programs, such as MS Word, Excel, Outlook, and PowerPoint. Most job vacancy announcements will state the proficiency they are seeking, but notice they list specific software applications rather than generic "strong computer skills." That's why it's important to list each one individually.
Key Words are Key!
Because your résumé may be scanned into a computer, remember maximize use of diverse key words. For example, the insurance industry might include terms such as risk management, claims adjustor, or casualty insurance. In order to increase your chance of a match, borrow some terms from the vacancy announcement, but don't copy them word for word.
Less is More
If you have a background that fills up four pages, you'll need to find a way to pare it down. Most hiring directors will not read past two pages. A resume is a summary, not your entire work history, so only include the best and most relevant information. It's a marketing document designed to get you an interview.
Applying online
Research indicates that more than 80% of large companies accept applications through their corporate websites. The fancy Microsoft Word document you created will not cut and paste as neatly as you'd like into the "paste resume here" box. You may notice question marks instead of bullet points, and large gaps where there was once a tab. Save time and improve your presentation by first converting it to an ASCII format and changing the question marks to asterisks, and adding borders back in. Then you'll have an "on line" version that will correctly print out at the receiving end.
Because resumes are marketing documents, it makes sense they need to be targeted to the audience you are seeking. Focused resumes always produce greater results in a shorter period of time over their generic "one size fits all" counterparts. Always keep this in mind during your job search.
–Susan Geary is a Certified Expert Résumé Writer and a 3-time TORI Award Nominee. She owns 1st Rate Résumés located in Salem, Virginia and is the official resume expert for JobQuest, airing monthly on Blue Ridge PBS. Contact her at info@1stRateResumes.com.
Image courtesy of FreeDigitalPhotos.net
Category: Financial Resume Help