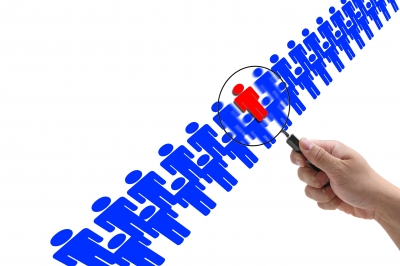 In the current economic climate, many self-employed financial specialists are seeking opportunities in large financial services companies. Not only do they offer the financial stability that isn't guaranteed when working for yourself or a smaller company, but larger companies also offer an entire portfolio of products created to meet the financial needs of your clients. And you don't have to limit your job search to financial firms – you can diversify your offerings by joining a top insurance agency that also offers a full suite of products.
Companies like Nationwide Insurance, Allstate and State Farm offer varying ranges of insurance products as well as the investment products many customers are looking for. You may be surprised to learn about some of the benefits of working for an insurance company. For example, consider this:
Instead of using cold-calling as your primary means of building your book of business, partner with a trusted company like Nationwide Insurance. The career growth opportunities within a large corporation are always increasing. For example, only 11 percent of Nationwide customers own a financial product from Nationwide, giving you the opportunity to cross-sell to the other 89 percent of customers.
Reputable financial planners help their clients prepare for retirement, reduce debt and increase their savings potential. But that's not all – they can also help ensure their clients are protected in the event of illness, disability, accident or other unforeseen calamity. If you aren't already, you need to get licensed in the state you are working in to become a certified insurance agent. This certification may help you increase your expertise, which not only benefits your clients, but also gives you the opportunity to increase your income.
Large companies also have the strong brand reputations that smaller agencies just can't match. Clients don't just recognize Nationwide's On Your Side® jingle; they know that it stands for unwavering service. But the familiar On Your Side motto pushes past brand recognition; it's also the acknowledgment that client satisfaction is Nationwide's highest priority. Customer relationships have been built on over 80 years of financially sound, strong and stable decisions that focus on client well-being. And strong relationships result in satisfied clients.
That is where you, the financial services professional, come in. Why not take advantage of the solid reputation and successful history of one of the largest insurance and investment companies in the country? Why not learn more about the financial services positions that Nationwide offers? Why not expand your business and further your career? Apply for a financial specialist position today.
Image courtesy of FreeDigitalPhotos.net
Category: Financial Career and Employment Advice, Financial Job Search Help and Resources