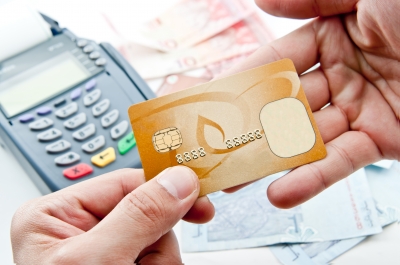 Insurance sales jobs are at the core of any successful insurance agency or company. There are thousands of insurance sales jobs online, in trade magazines and in the newspaper. Before applying for insurance sales opportunities, find out if this career is a good fit:
Background Needed for Insurance Sales Jobs
In order to qualify for an executive sales job in insurance, applicants may need to have some experience with insurance. Translating the insurance policy and understanding company underwriting guidelines is critical to becoming a success at an insurance sales job. However, if people who have held sales training jobs, sales management jobs or online sales jobs still have a shot at a career in insurance sales. Most important of all is having the proven ability to successfully prospect, network and negotiate. A Bachelor's degree is usually desired, not always required for an executive sales job in insurance.
Types of Insurance Sales Opportunities Available
There are a wide variety of executive sales jobs available online. Sales training jobs, where associates design training materials and provide training seminars to other salespeople, can be a fun and rewarding way to spend a sales career. Sales management jobs, where employees oversee inside account representatives, field sales representatives, or both allows senior team members to impart their experience and wisdom to up and coming sales executives.
Day to Day Duties of Insurance Sales Jobs
The day to day duties of executive sales jobs in insurance require that representatives sell insurance products to consumers or work with agents and sales associates to sell or increase sales of insurance products. Sales people also need to prospect for new customers and clients. Employees will be called upon to give presentations frequently in sales management jobs. They give presentations to new and existing clients, report on sales figures to company heads and provide input during product and development meetings. Sales people who work directly with insurance agents will also have to provide sales training to get them up to speed.
Insurance Sales Job Salaries
Insurance sales people will earn a base salary plus commissions in an executive sales or sales management job. The salary varies anywhere from $35,000 to a six-figure income, depending upon the level of responsibility and the number of business successes. Sales management jobs are on the high end of the salary scale. Executive sales and sales training job opportunities are somewhere in the middle of the salary range, depending upon experience. Account reps and in-house sales reps that are just starting out in their jobs are at the low end of the earning curve, with salaries averaging $32,000 to $45,000. In addition, sales people for insurance companies enjoy a full benefits plan, including retirement.
The copyright of the article Insurance Career Path: Sales in Insurance is owned by Lisa Nichols. Permission to republish Insurance Career Path: Sales in print or online must be granted by the author in writing.
Image courtesy of FreeDigitalPhotos.net
Category: Financial Career and Employment Advice