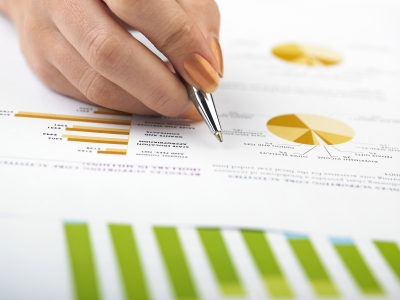 Product Marketing Jobs, Product Management Training, Duties and Pay. Product management jobs in insurance are on the increase. Overview includes product management training information and product marketing salary expectations.
Find a great career with Product Management jobs in the insurance industry. Product Development Analysts and Specialists research products for the insurance company. If you have research-oriented skills, working in the research and development department of an insurance company might be right for you:
Day-to-Day Duties of Personal & Commercial Lines Product Development Careers
Expect to become very familiar with forms, underwriting guidelines and training in an analytical product design job;
Product Management executive jobs mean filing new products with insurance regulators, monitoring profit results and staying on top of regulatory changes;
Use advanced reporting and data mining software to research and report on product pricing;
Analyze competitor information and recommend product pricing changes to other areas of the insurance company.
Is an Insurance Job in Product Management Right for You?
Math, Finance, Science or Statistics-related degrees provide the best background for these highly analytical insurance jobs;
Analytical product design jobs are perfect for investigative and logical types — you'll spend a lot of time at your PC reading information and updates;
Top-paying Business Development jobs require going out on sales calls and forming solid relationships with clients and the sales team;
Product management training classes are available and will help boost hiring potential;
Several years' experience is required for a product development career in commercial or personal lines and insurance designations like the CPCU are often required or at least preferred for these insurance jobs.
The ability to work independently and to have solid project management skills is a key success indicator for product management jobs in insurance. You'll definitely be meeting with people and talking on the phone and through e-mail to outside parties, especially in a product marketing position. But on the whole, product marketing jobs and careers in business development require some peace and quiet to create and develop forms and related communications.
Product Development jobs are typically located at insurance company headquarters as part of the full-time staff. However, more and more insurance companies are reaping the benefits of work-at-home product management and development jobs. Home-based product development jobs give product analysts easier access to customers located in the field, and provide them with some respite from meetings and other in-office distractions.
What You Can Expect with Product Management Jobs in Insurance
Product Development Personal Lines administrative careers typically pay from $45,000 to $65,000, depending upon the level of responsibility;
The top-paying business development jobs are the Product Management insurance executive and Product Marketing jobs, paying from $70,000 to the low six figure range;
Your experience, education, product management training and insurance designations figure into your salary too — CPCU insurance jobs usually have a small bump in salary.
The copyright of the article Insurance Careers: New Products in Insurance is owned by Lisa Nichols. Permission to republish Insurance Careers: New Products in print or online must be granted by the author in writing.
Image courtesy of FreeDigitalPhotos.net
Category: Financial Career and Employment Advice